What are opiates? The narcotic is derived from the opium poppy flower, and the sap is extracted from the seedpods to create the chemical. The natural compounds are manipulated to develop synthetic drugs, also known as opioids. Opiates are the original form, produced directly from the plant, and are regularly used in medicine to reduce pain. The most commonly used opiates include morphine, codeine, and oxycodone. Opiates are often misused, and individuals tend to form an addiction to the substance, which causes the need for opiate detox treatment. Opiate addiction treatment centers like Banyan have a high successful recovery rate to help addicts regain control over their lives.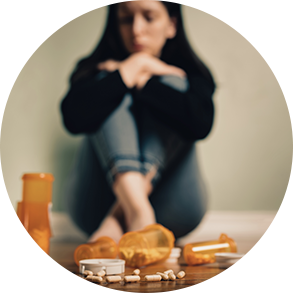 Opiate vs. Opioid
As mentioned, opiates are the chemical compounds that are extracted from poppy sap and fibers. Opiates include heroin, codeine, morphine, and opium. Opioids are mostly made in the lab or synthesized. There are some chemical components in opioids like hydrocodone or hydromorphone that are well-known molecules composed of opium, depending on the drug. The pharmaceutical industry has created over five hundred different opioid molecules like Meperidine, Fentanyl, Dextropropoxyphene, and Oxymorphone.
Side Effects of Opiates
There are numerous signs of opioid use and addiction. Nausea and constipation are common signs, as well as the opiate itch side effect. A person should seek help right away if more serious symptoms occur or if displaying signs of dependency.
Here are some signs and side effects of opiate use:
Vomiting
Dehydration
Decreased pain
Severe weight loss
Lack of motivation
Irregular heartbeat
Needle track marks
Uncontrollable muscle jerking
If a person does not seek opiate abuse treatment, health risks such as a heart attack, coma, respiratory failure, and a stroke or overdose are possible. Defensive behavior or not displaying affection or desiring social interaction are common signs of addiction. It is crucial to address an addict adequately with compassion and without judgment. Addiction is a serious but treatable condition.
Treatment for Opiate Addiction at Our Rehab in Texas
At Banyan Treatment Center Texas, we offer unique therapy and services like our online treatment programs and our 12-step recovery program to help patients effectively recover. Our experienced medical staff understands addiction is experienced differently by everyone, and we are fully prepared to safely get you through the withdrawal process. 
If you or a loved one is facing addiction, do not battle it alone. Contact a specialist at Bayan Texas today and ask about our residential treatment program to get started!
Related Readings:
Cheese Heroin: The Snack That Doesn't Smile Back
Banyan I'd like say that is the best rehab place for everyone to go the staff great the exactly..care nd show tender care love about anyone's situation they understand they feed use well pastor Mike nd the whole staff is wonderful I miss you guys nd staff 💙 so much

Great experience. Staff was incredible

I absolutely loved it here. I had no idea what to expect but it was truly everything they said to me on the phone. Thank you again!!!

Stuff is amazing! The clinical director Wayne is absolutely awesome. I'm eternally grateful 🙏

Marrissa,Patty and Diane were the best!There's alot if time in group but again I enjoyed the therapist and the opportunity to learn about others and share about myself.

Great experience. I'm still clean and sober. 63 days today. Would recommend Banyan at clear Brook with high regards. Thank you all. Life couldn't be better ....

Banyan Palm Springs changed my life! I think about therapist Jen and Charlie a lot- Their wisdom has stayed with me.

A family member is currently being treated at Banyan Philadelphia & I am absolutely thrilled with their professionalism, attention to detail, communication to the family, thoroughness, & most importantly the excellent care that they provide to their patients.
Most Insurance Plans Accepted
At Banyan Chicago our goal is to make sure that anyone who needs treatment from drug and alcohol addiction are able to get the help needed to assist them on the road to recovery. If you don't have insurance contact us to inquire about alternate methods regarding treatment for yourself or a loved one.